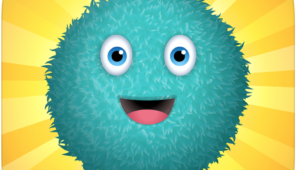 Coding
Games
Kodable
Kodable is one of the most complete application for learning coding from 5 to 8

Description
Without a doubt, Kodable is the most complete application for learning coding. It is intended for children aged from 5 to 8 years. It provides a lot of information about programming and they are quite easy to assimilate.
To introduce the logic and fundamentals of coding to children, the application uses block programming. It is a system which consists of programming by arranging blocks on the screen. The learning method is easy because they don't include words. It avoids mistakes, especially when the child is just learning coding.
To further arouse children's curiosity and desire, Kodable relies on a sober and easy to use interface. Learning is based on fun and challenging games with rewards.
Application Overview
The main objective of Kodable is to introduce coding in a playful and user-friendly manner to children from 5 and 8 years old. In this way they have the opportunity to learn the basics and concepts of programming and problem solving through motivating activities and games. This is the case of the Fuzz Family.
The Fuzz Family crashed on Smeeborg planet and needs your child's help to explore the Technomazes. In order to progress, they have coding instructions on their screen that they will have to follow step-by-step.
These instructions are designed to teach them the fundamentals of programming such as: sequences, loops and debugging. As mentioned above, no writing is required.
All children have to do is use their finger to drag and drop the commands on their screens. Through this game, they will be able to awaken and develop their computational thinking even if they can't read yet.
Moreover, to encourage players in their learning, rewards are granted after they validate objectives. They can also customize their Fuzz if they want to keep the game even more fun.
Kodable isn't just for kids. The developers have also planned a special program for parents and educators. Whether or not you are accustomed to programming, you'll be able to use the instructions in the program to learn more about the subject. Not only will this help you develop your reasoning, but it will also help your children learn and follow their progress in programming.
We especially like the Access Guides that the application provides. They provide precise coding instructions to allow children to play or code on their own, without the help of an adult.
Although Kodable is only available in English, players will have no difficulty using the app since the exercises and games are designed for very young children who don't know how to read. On top of that, it is available offline.
However, it is only available for iPad and iPhone devices. Also, the app is not free, a plan price is included and you can choose between a monthly or annual subscription.
Whichever plan you choose, Kodable provides a 7-day free trial. On top of that, it offers the ability to add up to 5 user profiles per account.
We definitely recommend the app for children who want to learn coding while having fun.
Budget
Languages
Devices
Characteristics
Creativity
Ease of Play
Engagement
Problem-solving oriented
Positive message
Educational
Design/quality
Quality of teaching
Recommended for educators
Consumerism