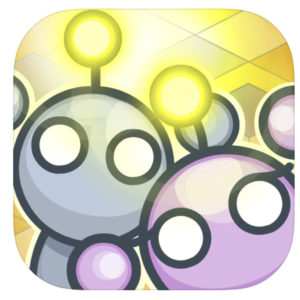 Coding
Games
Lightbot
Lightbot is a good application to introduce the basics of coding to children and develop logic
Description
Lightbot is a good application to introduce the basics of coding to children. Children learn to and develop logic and computational thinking by resolving the different puzzles that are provided for them. As they progress, the challenges become more and more difficult, teaching them to work on their patience.
Application Overview
As previously mentioned, Lightbot is an interesting app to introduce programming to children. It teaches them the fundamentals of the subject and how they work. Not only will your children develop coding skills, but they will also develop good habits such as patience.
To achieve the coding goals set by Lightbot, each level provides an introduction to a programming concept, and players will have to follow the instructions given. This may involve turning on a light or moving a robot. Whatever the instruction, children have to use their critical and logical thinking skills to succeed in the missions.
Through challenges, they will learn the fundamentals of programming such as:
Loops

Procedures

Functions

Alternatives

and

overloads

.
The missions are divided into 40 levels, and at the end of each, users are able to collect stars as a reward. These stars help evaluate their level and reward their efforts.
Furthermore, as they progress through levels, they become more and more difficult. That's why we first recommend Lightbot Jr, the simplified version of the application for children.
Overall, we appreciate Lighbot app and think it is perfect for teenagers and adults.
We like the Lightbot application overall. It's perfect for teens and adults. As parents to coding children, you will appreciate its educational and simple concept. However, it is important to cultivate patience and teach your children to do the same if they actually want to learn and benefit from the many information and activities available on the app.
Indeed, solutions to the missions are not provided and it is up to them to succeed in their quests. They can also repeat levels as much as possible in order to effectively master the highlighted programming concepts.
We also like the free version of Lightbot made available during the code hour campaign. To access the app, you don't need to create an account. That is why only one person can use it at a time.
Budget
Languages
Devices
Characteristics
Ease of Play
Gamification and playfulness
Engagement
Creativity
Problem-solving oriented
Positive message
Educational
Design/quality
Quality of teaching
Collaboration
Develop Critical Thinking
Recommended for educators