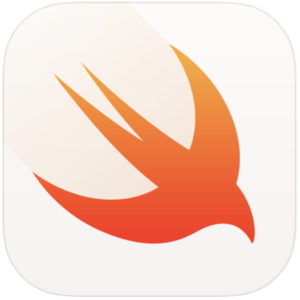 Coding
Games
Swift Playground
Swift Playground, created by Apple provides older children with means to learn Swift programming language

Description
Swift Playground is a coding application created by Apple. That's why it is exclusively available on the App Store. It is intended for children from 10 years and teenagers, and provides them with means to learn Swift programming language.
Application Overview
As previously mentioned, Swift Playground application is created by Apple. It is therefore only available on the App Store. It is convenient because it allows children aged 10 and up to learn the Swift programming language.
This language is mainly used to make most of the applications on iPhone, iPad and Mac OSX. That's why, by using the Swift Playground application, your children have the opportunity to discover and easily learn the coding language used by professionals.
In the application, they will be able to download lessons and challenges that will allow them to perfect their coding knowledge. These cover all programming concepts.
The application also features a colorful 3D universe in which an adorable Alien has to face different challenges while reaping rewards. Its interface is rather attractive, easy to use and it will please children.
What we liked is the fact that the screen is split in two. On the left, children will be able to see the commands and codes they are performing, and on the right they will be able to see the universe in which Byte the Alien evolves and performs the missions.
We also liked the fact that the application offers a lot of content. Indeed, many challenges and materials are made available to players, as well as several levels. In addition to that, it can also be used for programmable robots such as Lego Mindstorms or Dash Robot.
Budget
Languages
Devices
Characteristics
Ease of Play
Gamification and playfulness
Engagement
Creativity
Problem-solving oriented
Positive message
Educational
Design/quality
Quality of teaching
Collaboration
Develop Critical Thinking
Recommended for educators