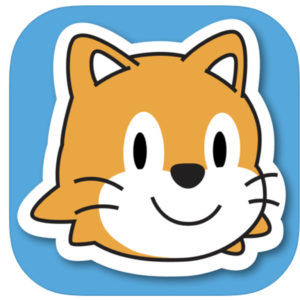 Coding
Scratch Jr
ScratchJr 's interface and programming language are specifically adapted for young children
Description
Scratch Jr. is the simplified version of the Scratch application or program. Therefore, it is recommended for very young children, from 5 years old. It is both intuitive and easy to use and is suitable for children who cannot yet read.
Application Overview
Scratch Jr. application is similar to Scratch program. However, the former is a simplified version that helps little children to easily learn how to code and create their own interactive stories.
To do this, they must use the application's programming blocks to help their characters make movements: dance/move, sing and move. The application's interface and programming language are specifically adapted to their needs, age and abilities.
Through the app and its different functionalities, children are be able to develop their cognitive, social, personal and emotional skills. After becoming familiar with the program, they will be able to carry out projects on their own, without help.
The world of Scratch Jr. features colorful environments in which children move their characters forward. The application is well constructed, the design is elegant and of good quality and users will be able to learn easily.
By programming with Scratch Jr, young children have the ability to learn how to express themselves and create with their laptop or smartphone. They develop problem-solving skills and learn how to design projects.
Budget
Languages
Devices
Characteristics
Ease of Play
Gamification and playfulness
Engagement
Creativity
Problem-solving oriented
Positive message
Educational
Design/quality
Quality of teaching
Collaboration
Recommended for educators