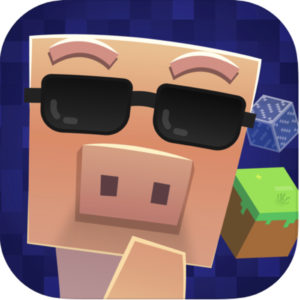 Coding
Games
Mod Creator
ModCreator was designed for Minecraft enthusiasts who want to change their world

Description
Designed for Minecraft enthusiasts who want to change their world, Mod Creator is brought to you by Tynker website and is a great way to teach programming to young children.
Application overview
Designed and presented by Tynker website, Mod Creator application is a perfect teaching tool of the basics of programming to 8 year olds.
With Mod Creator for Minecraft, kids can create and build anything they want: custom universes, various objects and shapes. This is possible thanks to the 3D editor provided by the application.
Moreover, they can also modulate their own modules, skins and mods via the app, share them with the online Tynker community or use those created by the latter.
To help your child get the most out of all Mod Creator features of Mod Creator, we recommend installing Minecraft on compatible devices. This will allow them to publish their creations directly from the app.
In addition to this, you can subscribe to the paid Tynker package which includes two learning Minecraft courses: Mythicraft and Mindcrafters. The latter has more than 89 fun coding teaching activities. They are progressive and take into account your child's pace of learning.
Mod Creator is compatible with Windows, iOS 10.0 and iPad. However, the application is in English. That's why we recommend a minimum mastery of the language, if children want to use coding to influence their creations' behavior.
Budget
Languages
Devices
Browsers
Characteristics
Ease of Play
Gamification and playfulness
Engagement
Creativity
Problem-solving oriented
Positive message
Educational
Design/quality
Quality of teaching
Collaboration
Develop Critical Thinking
Recommended for educators
Consumérisme