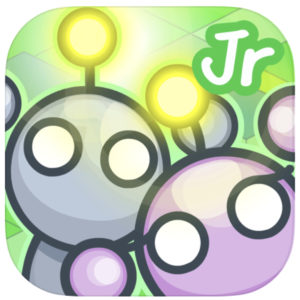 Coding
Games
Lightbot Jr
Lighbot Jr introduces the basics of programming in a simplified way to younger ones
Description
Lighbot Jr is the simplified version of Lightbot app. It introduces the basics of programming in a simplified way to younger ones. Learning is based on the puzzles that children need to solve.
Application Overview
Just like the Lightbot version, players in the Lighbot Jr. version must follow instructions to progress and succeed challenges. They do this from a small robot or by turning on light bulbs.
In doing so, they must complete all the missions by turning on all the lights. They must rely on their critical thinking and logic and at the end of each level, stars are provided to reward them for the way they have followed the instructions and successfully completed the coding.
We simply love and recommend Lightbot Jr. for its simplicity, ease of use and the fact that it puts to test children's patience and helps them develop logical thinking.
Budget
Languages
Devices
Characteristics
Ease of Play
Gamification and playfulness
Engagement
Creativity
Problem-solving oriented
Positive message
Design/quality
Quality of teaching
Recommended for educators