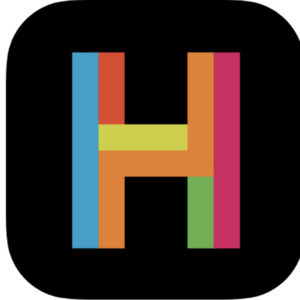 Description
Hopscotch is an application that provides adequate tools for coding learning. It helps develop creativity in children and teenagers, while allowing them to learn the fundamentals of coding via blocks of code.
Application Overview
Hopscotch is one of the greatest application to learn coding in a creative way. It is easy to use and allows users to create their own games. In addition to learning the basics of programming, they will be able to assess their knowledge by putting into practice what they have learned.
Learning is rather easy and is done from blocks of code. The application can be used by both children and adults. To code, they have to program their different creations by setting the parameters of the actions they perform via the instructions:
Calculation

of

the

distance

between

the

start

and

the

finish

line

Interaction

Rotations

Angles,

etc

.
We appreciate the fact that children have complete freedom. Indeed, Hopscotch gives them control over their creation, and they decide what is going to happen. On top of that, they can also share them with the large online community and see other players' projects.
Kids will also love the creative side of the application and its many features. These allow them to code easily, without the risk of making mistakes.
Although Hopscotch is in English, it remains available to children who have some knowledge of the language, however minimal. In case of any difficulty, they can still go to YouTube to watch the thousands of videos that explain how to use the application.
Besides, Hopscotch is free. However, a monthly subscription fee is required to unlock other features of the application.
Budget
Languages
Devices
Browsers
Characteristics
Ease of Play
Gamification and playfulness
Engagement
Creativity
Problem-solving oriented
Positive message
Educational
Design/quality
Quality of teaching
Collaboration
Develop Critical Thinking
Recommended for educators