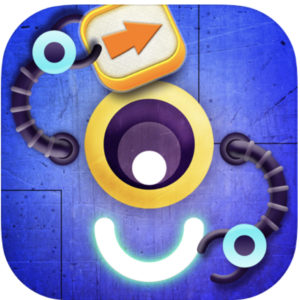 Coding
Games
Code The Robot
Code The Robot is simply a logic game that introduces the basics of coding to children
Description
Code The Robot is simply a logic game that introduces the basics of coding to children.
Application Overview
Code The Robot is a logic game that introduces children to the knowledge of coding. The game is relatively simple. Indeed, players have the mission to find a lost cat and to do so, they must lead their robot in its quest. At the same time, they must collect treats for the robot or keys to open doors.
In order to progress through the missions and guide the robot, players must slide the arrows in the right direction. An introductory demo is available and serves as a guide for children to familiarize themselves with the game.
We like the fact that the game is divided into 05 levels that cover different programming concepts, namely:
Actions

Functions

Loops

Conditions

Creation
On top of that, the difficulty is evolutionary and progress is made level after level. However, for children who already have some programming knowledge, they may find the progression a bit slow.
In addition, players have the ability to create additional levels with what they have learned. They can even share them with the online community.
We also like the fact that the home screen can accommodate multiple players. There is no need to start the game all over again, as it picks up where the player left off the previous time.
Budget
Languages
Devices
Characteristics
Ease of Play
Gamification and playfulness
Engagement
Problem-solving oriented
Positive message
Educational
Design/quality
Quality of teaching
Develop Critical Thinking
Consumerism